The move is complete to 250 Duffy Avenue, Hicksville, NY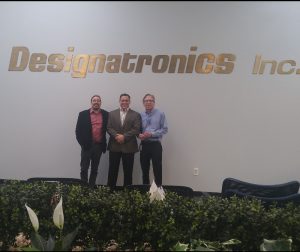 The much anticipated move occurred last week. We have all settled into our new surroundings and are ready to tackle any unresolved issues. Our customer service team is here to help! We are working hard to maintain the high-level of quality in our products and services you have grown to trust, and appreciate your ongoing support. We are proud of our people and our new "HOME" and look forward to visitors later this year.
Trade Shows
MD&M West 2017 was very successful for us this year. Over 150 leads were gathered and distributed for follow up with the hopes of new or repeat business.  This year we saw better booth traffic than the previous two years and as a result booked the same space for MD&M West 2018.
Design 2 Part, Grapevine TX – We had to cancel our participation at this show due to the move but look forward to its being part of the show schedule for next year.
On the schedule for the remainder of the year are:
Design 2 Part, Schaumburg, IL – May 10 & 11, 2017
Design 2 Part, Santa Clara, CA – May 24 & 25, 2017
ATX East, New York, NY – June 13, 14 & 15, 2017
Design 2 Part, Marlborough, MA – Sept. 27 & 28, 2017