Stock Drive Products/Sterling Instrument (SDP/SI)
Highest quality mechanical products and engineered mechatronics solutions an services. Offering the world's most complete standard one stop shop for small and miniature mechanical components, comprehensive global supply and distribution, and high precision customized assemblies.
AS – AVIATION, SPACE and DEFENSE REQUIREMENTS: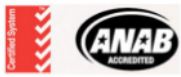 Stock Drive products and Sterling instrument are AS9100C certified. Providing custom and standard mechanical components serving the aerospace industry.
BOEING CERTIFIED:

SI is Boeing certified supplier
ITAR COMPLIANT – DDTC REGISTERED

ITAR – Tnternational Traffic in Arms Regulation
DDTC – Directorate of Defense Trade Controls
RoHS COMPLIANT

RoHS: Restriction on use of Hazardous Substances
R.E.A.C.H COMPLIANT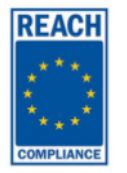 REACH: Registration, Evaluation, Authorisation and Restriction of chemicals
LEAN MANUFACTURING

Stock Drive Products/Sterling Instrument (SDP/SI) practices the principle of lean manufacturing. Lean is centred on preserving value with less work.Lean is production practice that considers the expenditure of resources for any goal other than the creation of value for the end customer to be wasteful and thus a target of eveluation