LEONI Specialty Cables
LEONI Industry & Healthcare / LEONI Elocab Custom High-Flex Wire & Cable Solutions for demanding applications. From Stranded Conductor Wire to Complex Cable System Solutions. Hybrid, Flat, Coiled, Fiberoptic and specialty cables for use in Robotics, Factory Automation & Drives, Communications, Medical, Infrastructure, High-Speed Data, Marine and Aerospace.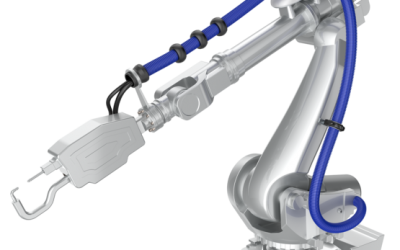 Leoni's next-generation robot dresspack LSH 3 routes electronic cables, as well as all types of pneumatic and hydraulic feeder lines, and is suited for any robot, any machine interface and any type of application. Thanks to its compact design, the dresspack's housing...
read more